If you're in search of professional carpet cleaners in Leeds, then you've clicked the right link! We provide professional carpet cleaning services in Leeds, so you don't have to worry about keeping your carpets looking their best.
We are a specialised carpet cleaning service located in Leeds, providing an extensive selection of services to cater for your cleaning needs. From employing innovative technology for effective carpet care to flexible appointment scheduling designed around your convenience, we've got it all covered.
Moreover, our comprehensive upholstery cleaning services restore the original charm of family furniture and office furnishings alike. Our wide coverage area extends beyond Leeds to Wakefield and West Yorkshire as well.
With customer satisfaction at the heart of our operations coupled with a fair pricing model, we aim to deliver nothing but excellence when it comes to carpet cleaning services in Leeds.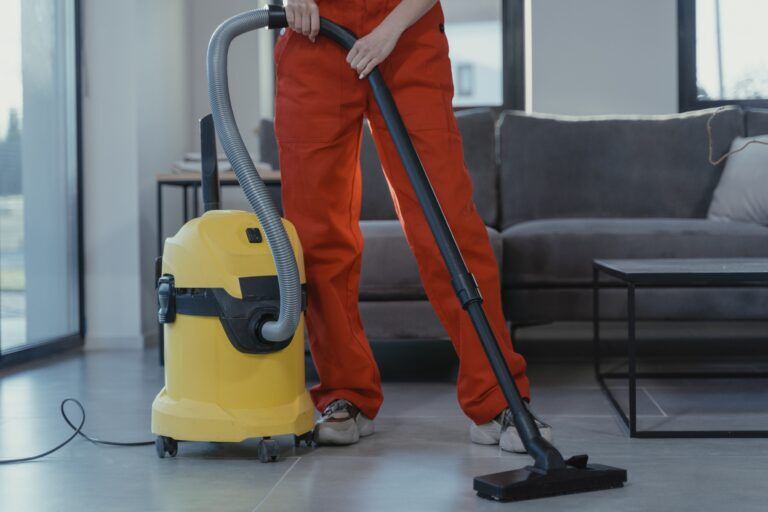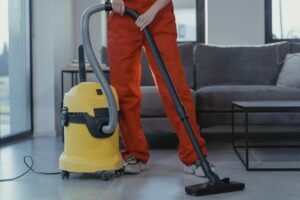 Table of Contents:
The Superiority of Northern Cleaning Solutions in Leeds
In the bustling city of Leeds, Northern Cleaning Solutions reigns supreme in the world of carpet cleaning. With over 20 years' experience, we've earned a reputation for delivering five-star service to homeowners, tenants, and property owners alike.
Experience and Accreditation in Carpet Cleaning
We're proud to be accredited by industry-leading bodies and our highly trained professionals use their expertise to achieve outstanding results. We appreciate that each customer has individual needs, so we adapt our methods to suit.
Five-Star Quality Service
At Northern Cleaning Solutions, customer satisfaction is our top priority. From your initial enquiry to the completion of the job, our friendly staff ensure an exceptional service. Don't just take our word for it – check out the glowing reviews from satisfied customers on our testimonials page, or check out our Google reviews! Whether you need a one-off deep clean or regular maintenance for your carpets or upholstery, trust us to meet your specific requirements.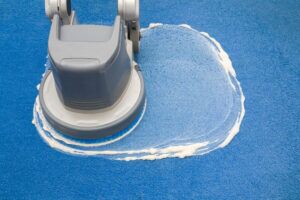 Innovative Technology for Effective Carpet Care
At Northern Cleaning Solutions, we pride ourselves on using the latest technology to deliver outstanding results. Our technology is a game-changer in carpet cleaning services.
Minimal Noise Operation with our Machines
We understand that our clients value peace and quiet in their homes or offices. That's why we use state-of-the-art machines which operate with minimal noise levels. No more loud carpet cleaning machines interrupting your day. We'll work silently while your carpets get the royal treatment.
Quick Drying Times for Busy Premises
We also appreciate how important time is for our customers, especially those running busy premises like commercial buildings or offices. Our high-tech machines not only clean thoroughly but also dry quickly. Say goodbye to soggy carpets and hello to a speedy turnaround. Your business won't miss a beat.
The combination of leading technology and machines allows us at Northern Cleaning Solutions to offer an efficient service that leaves your carpets looking fresh and revitalised in no time. We're like a magic wand for your carpets.
If you're tired of dealing with stubborn stains or unpleasant odours from your carpets, then it's about time you experienced the difference offered by advanced carpet cleaning technologies like ours. We promise superior results every single time thanks to our innovative approach and commitment to customer satisfaction first.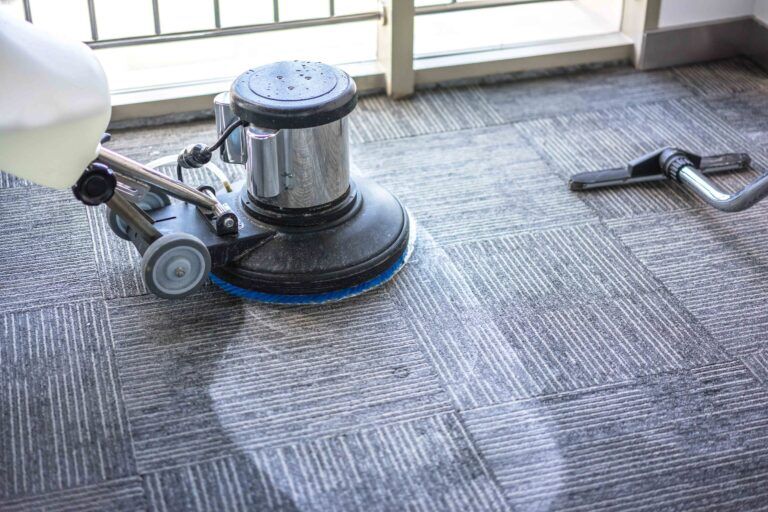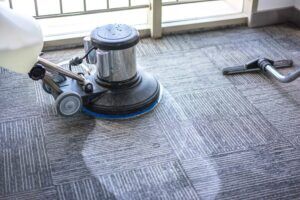 Flexible Appointment Times Designed Around You
Whether you're a busy professional, a multitasking parent, or a property manager, finding the perfect time for carpet cleaning can be a challenge. That's why we've made our services fit around your schedule.
Convenient Appointment Scheduling
We offer flexible appointment times throughout the week, including evenings and weekends at no extra cost. Our goal is to provide efficient service without disrupting your daily routine. Reserving an appointment with us is a breeze – just get in touch with us to secure your slot.
Minimising Disruption during Services
When it comes to carpet cleaning, the last thing you need is unnecessary noise and disturbance. With Northern Cleaning Solutions' cutting-edge technology and machines, we ensure minimal noise while delivering top-notch cleaning results. Plus, our professional team is trained not only in providing excellent cleaning services but also in respecting your space – they'll leave everything as tidy as they found it.
In addition to our flexible scheduling, Northern Cleaning Solutions offers other customer-centric features like quick response times via phone or email and transparent pricing models. We guarantee that when selecting us for your carpet cleaning needs in Leeds or the Yorkshire area, you will receive exceptional service.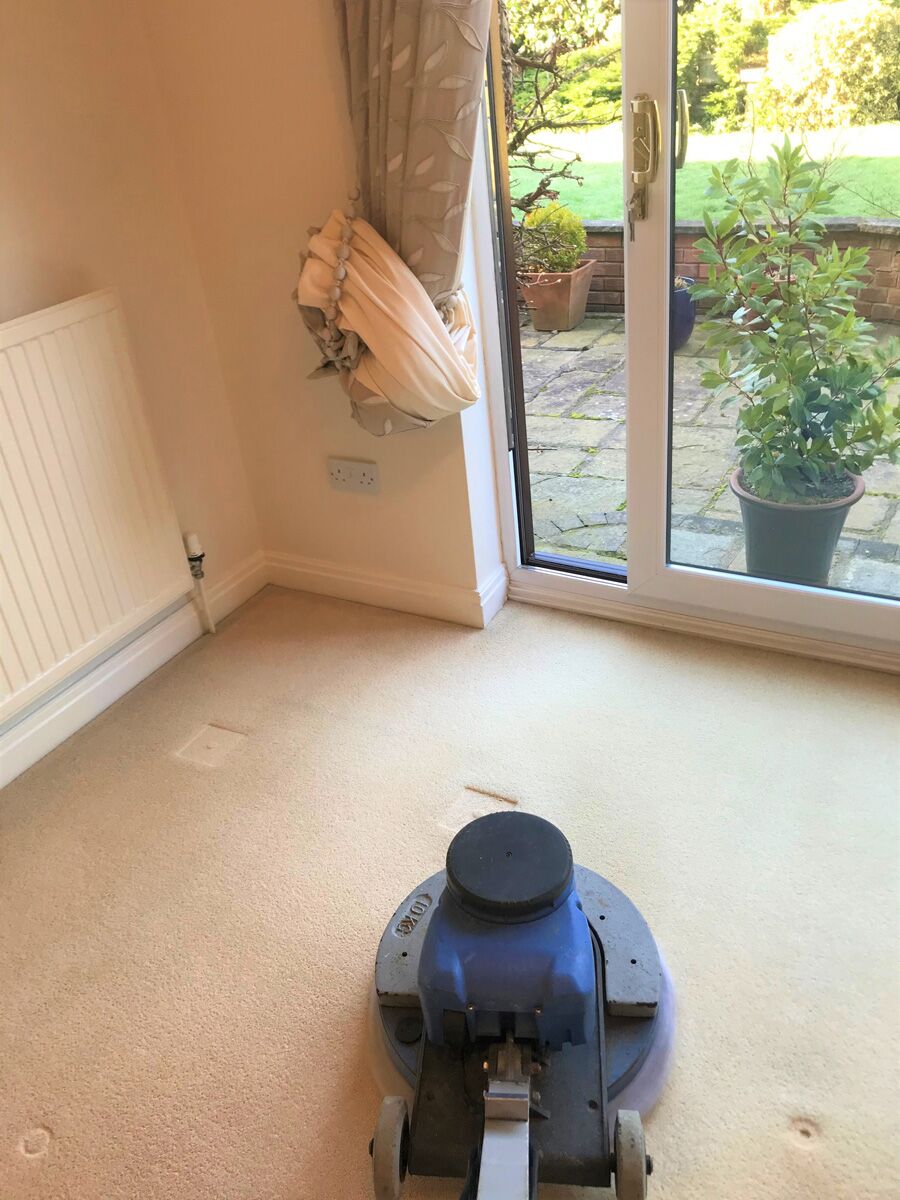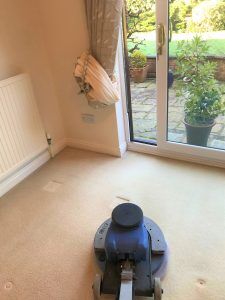 Specialist Chemicals for a Spotless Clean
It's not just a matter of appearances – hygiene is essential for good health. That's why at Northern Cleaning Solutions, we use specialist chemicals to ensure your carpets are squeaky clean. Our powerful chemicals can remove pet urine stains and stubborn spots without leaving any residue behind.
Bye Bye Pet Urine Stains.
We love our furry friends, but accidents happen. Our team is trained to handle pet urine stains with finesse. We've developed effective techniques to eliminate those stains and odours, leaving your carpets fresh and clean.
No Sticky Residue, No Problem
Worried about sticky residue attracting more dirt? Don't be. Our specialist chemicals break down dirt particles completely, leaving no sticky or gritty residues on your carpets. Say goodbye to residue and hello to a truly clean carpet.
Our chemicals aren't just powerful, they're safe too. Unlike many commercial cleaners, our products don't contain harsh detergents or toxic substances. Studies have shown that exposure to such harmful substances can lead to allergies, respiratory problems, and skin irritation. That's why choosing an eco-friendly cleaner like us is crucial for your health.
At Northern Cleaning Solutions, we take pride in providing top-notch carpet cleaning services. We value cleanliness and health, so give us a call if you want a reliable service provider who cares.
We don't just stop at carpets – our services extend to upholstery cleaning as well. Our goal is to ensure every corner of your interior space sparkles with cleanliness and freshness.
Restoring the Original Charm of Family Furniture and Office Furnishings
Your furniture, whether it's the family sofa or office furnishings, can accumulate dirt and grime over time. This not only affects their appearance but also impacts the overall ambience of your living or working space. That's where we come in. With years of expertise under our belt, our professional cleaners are adept at restoring the original charm of these items.
We utilise eco-friendly solutions that are tough on stains yet gentle on fabrics, ensuring they retain their texture and colour post-cleaning. Whether it's a stain from an accidental spillage or accumulated dust from years of use, you can trust us to handle them all effectively.
The process isn't limited to sofas alone – armchairs, dining chairs, and even curtains fall within our scope too. So if you've been putting off getting that old recliner cleaned because you're unsure who'd do a good job, look no further than Northern Cleaning Solutions.
If your upholstery hasn't seen any care for years now, worry not! Leave it up to us and witness how we transform them back into pieces worth showing off.
In addition to domestic clients, commercial establishments like offices often have large amounts of upholstered furniture that require regular maintenance for aesthetic appeal as well as hygiene reasons. We provide customised plans based on individual needs, making sure each piece gets the attention it deserves while keeping disruption minimal during service hours.
Key Takeaway:
Northern Cleaning Solutions offers comprehensive upholstery cleaning services in Leeds, ensuring that every corner of your interior space is clean and fresh. Their professional cleaners are skilled at restoring the original charm of family furniture and office furnishings using eco-friendly solutions that are tough on stains yet gentle on fabrics.
Wide Coverage Area Including Wakefield & West Yorkshire
We're like a cleaning superhero, ready to save the day wherever dirt and grime strike.
Steam Carpeting Across Broader Regions Of Yorkshire
Our steam carpet cleaning service is the bee's knees. It's recommended by domestic manufacturers because it's super efficient at removing dirt, odours, and bacteria without harming your precious carpets. Plus, it keeps your carpets looking fresh and fabulous for longer.
But wait, there's more. Our steam cleaning method also has health benefits. It eliminates allergens and dust mites, which makes it a great choice for those with allergies or asthma. Check out NHS UK for more info on how reducing allergens can improve your well-being.
With our wide service area and amazing steam carpet cleaning, we've got you covered, no matter where you are in Yorkshire. We're like the Avengers of cleanliness.
If you're outside Leeds but still want our top-notch service, don't worry, we work all over Yorkshire and travel further out for the right customers too! No matter the distance, let us make your place sparkle – contact us today.
Customer Satisfaction And Fair Pricing Model
Our team of skilled specialist cleaning professionals are committed to delivering an excellent job, ensuring your carpets and upholstery look as good as new.
We take pride in the fact that many of our clients have compared the results of our carpet cleaners' work to having brand new carpets. This is testament to the meticulous attention to detail and care we put into every task, from lounge carpet cleaning to more extensive restoration commercial cleaning projects.
Maintaining Hygiene Properties Under Management Responsibility
We understand how important cleanliness and hygiene are for properties under management responsibility. Whether it's a domestic cleaning job or a larger scale commercial project, we try to ensure maximum value for money spent. We provide competitively priced cleaning services without compromising on quality or efficiency.
Domestic Cleaning: From regular home clean-ups involving end tenancy blitz cleaning and curtain cleaning, to getting your lounge carpet cleaned – we've got you covered.
Commercial Cleaning: Offices require special attention when it comes to cleanliness. With Northern Cleaning Solutions beating the competition, offices can expect nothing short of pristine environments conducive to productivity.
In addition, when urgent situations arise, such as needing immediate service before the arrival of new furniture, you can count on us. Our prompt response times, coupled with our experience and great customer care, as well as our liveried vehicles, ensure swift action whenever needed.
To sum up, whether it's West Yorkshire or wider regions across Leeds, rest assured knowing that Northern Cleaning Services will deliver top-notch services tailored specifically to your needs – all while offering fair pricing models designed to provide the best value possible.
Key Takeaway:
Northern Cleaning Solutions provides carpet and upholstery cleaning services in Leeds, focusing on customer satisfaction and fair pricing. They offer high-quality domestic and commercial cleaning options, ensuring maximum value for money spent while maintaining hygiene properties under management responsibility.
Commercial Offerings Tailored To Your Unique Needs
That's why we've developed a range of commercial offerings that are tailor-made to meet the distinct demands of different industries in Leeds and Yorkshire.
Top-Notch Commercial Services For Every Industry
We take pride in delivering top-notch services across various sectors, including offices, retail stores, restaurants, hotels, and more. Our expert professional carpet cleaners are trained to handle everything from general office cleaning to specialised tasks like carpet and upholstery care.
With our cutting-edge CleanSmart technology and eco-friendly products, we ensure a deep clean that's effective and safe for your employees and customers.
Plus, we offer flexible scheduling options, so you can choose a time that causes minimal disruption to your operations. No matter the hour, we're here to fit in with your operations.
But we don't stop at just cleaning – we also offer consultation on maintaining cleanliness standards within your premises. We're not just your cleaner; we're your hygiene advisor too.
If you're in Leeds and in need of professional commercial cleaning services that truly understand your needs, look no further than Northern Cleaning Solutions. Get in touch with us now to get a complimentary estimate and let us show you how we can keep your business spick-and-span while saving you money and resources.
Looking for top-notch carpet cleaning services in Leeds? Look no further than Northern Cleaning Solutions!
With our wealth of experience and industry accreditation, we guarantee a five-star quality service that will leave you satisfied.
Using our innovative technology, we ensure effective carpet care with minimal noise and quick drying times.
We even offer flexible appointments designed around your schedule to minimize disruption.
Rest assured, our specialist chemicals will leave your carpets deep-cleaned and residue-free.
And it doesn't stop at carpets – we also provide comprehensive upholstery cleaning services.
Covering a wide area including Wakefield and West Yorkshire, Northern Cleaning Solutions is your go-to for maintaining hygiene in your property.
Contact us today for all your carpet cleaning needs in Leeds!